Last Updated:

Fri Mar 31 2023
Reading Time:

4 min
Lost Ark Striker PvE Guide: Stats, Skills, And Builds
Welcome to our Lost Ark Striker guide! Here you can find everything you need to know about playing the class in Lost Ark PvE content.
Striker is a Martial Artist advanced class and it is the male version of the Wardancer. This means the two classes are similar and it has been mostly added for visuals, however, there are some slight differences. Overall, it excels at being fast, both in terms of quick attacks as well as a high level of mobility. The class is a perfect pick for anyone looking for a fast-paced playstyle, with lots of weaving in and out to get damage in.
Striker Leveling Guide
Leveling in Lost Ark is more of a tutorial for the class than anything else and you will have a fairly smooth experience doing just about anything. However, with that being said, there are a few things you can do to optimize your leveling experience.
To maximize damage while leveling, you should focus all your skill points on the following skills:
Swift Wind Kick
Tiger Emerges
Sweeping Kick
Violent Tiger
Call of the Wind God
While these are the recommended skills, you can level up with just about anything. The most important thing for Striker is that you pick one good AoE and one good single-target skill, which will allow you to take down all forms of enemies quickly.
Best Striker PvE Engravings and Stat Priority
Striker is split into two builds based on its class-specific engravings, Death Blow and Esoteric Flurry. These builds significantly change the playstyle of the class, changing how it interacts with its class-specific resource.
In Striker's case, this means changing how Elemental Orbs work, with Death Blow increasing the number of orbs and the damage done when they are consumed. Meanwhile, Esoteric Flurry makes it so only one orb is consumed per skill use.
Both builds are viable and we'll cover a selection of builds for both below.
Death Blow stat priority: Spec and Crit (at a 70/30 ratio)
Esoteric Flurry stat priority: Swiftness, Spec, and Crit (at a 30/10/60 ratio)
Best Death Blow Engravings
Grudge
Death Blow
Master of Ambush
Cursed Doll
Keen Blunt Weapon
Spirit Absorption
Best Esoteric Flurry Engravings
Grudge
Esoteric Flurry
Master of Ambush
Cursed Doll
Keen Blunt Weapon
Raid Captain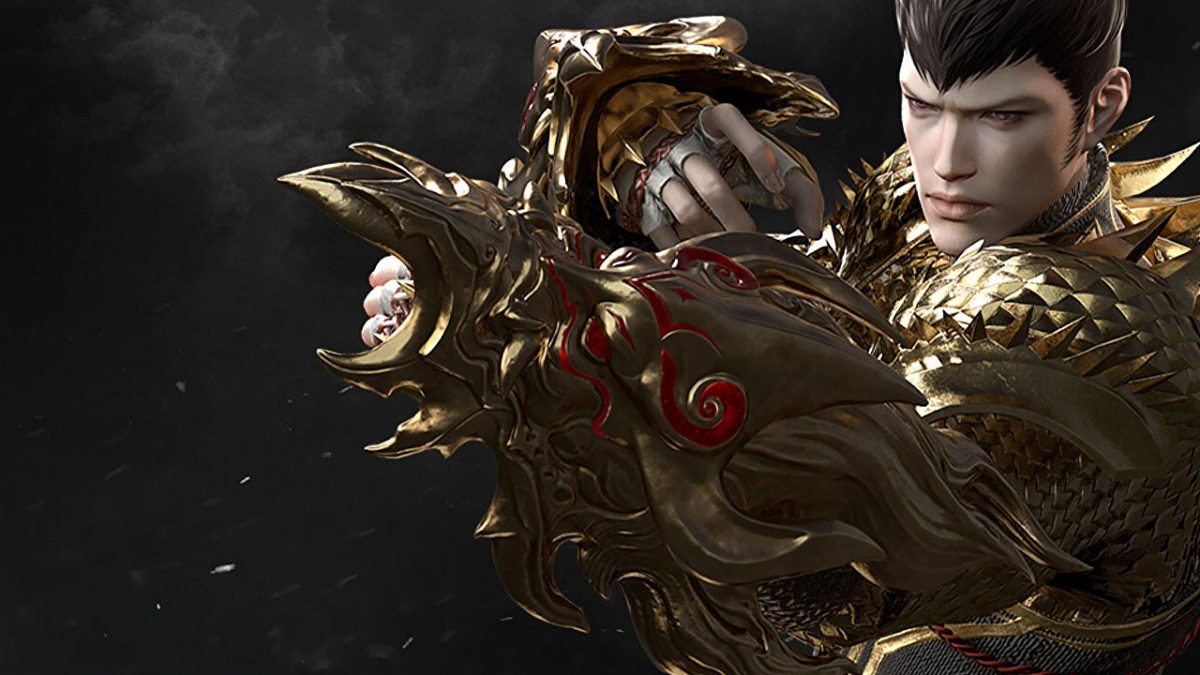 Striker Chaos Dungeon, Cube & Raid Tripods and Skill Builds
Striker is a class that features a very good all-round set of skills. This means that you can generally use the same build for dungeons, the cube, and raids without too much worry. There is a good mix of both AoE, single-target damage, and buffs to go around. 
The class is also quite flexible when it comes to skills so you can switch some things out based on your preferred playstyle. However, we've just put together two solid builds which you can use for all content. Remember to use Explosive Heat Awakening as your Awakening skill.
Best Striker Gems
| | |
| --- | --- |
| Attack Gems | Cooldown Gems |
| Esoteric Skill: Tiger Emerges | Esoteric Skill: Tiger Emerges |
| Esoteric Skill: Lightning Tiger Strike | Esoteric Skill: Lightning Tiger Strike |
| Sweeping Kick / Esoteric Skill: Blast Formation | Sweeping Kick / Esoteric Skill: Blast Formation |
| | Lightning Whisper |
| | Storm Dragon Awakening |
| | Sky Shattering Blow |
| | Moon Flash Kick |
| | Violent Tiger |
| | |
| | |
Best Striker Card Sets
For both builds, you should go with:
We'll Meet Again and Forest of Giants
OR
Lostwind Cliff
Best Striker PvE Combos
In Lost Ark, skills combo together to create a powerful chain of moves that is much more effective than using each move individually. As such, there will be a huge damage difference between players who know how to get the most out of their class, and those who don't.
That being said, most fights are very dynamic, so you won't always be able to complete your full combo, as surviving should be the key focus. Still, here's how a core combo looks for both Striker builds:
Death Blow Striker Combo
Storm Dragon Awakening
Violent Tiger
Moon Flash Kick
Lightning Whisper
Lightning Tiger Strike
Sweeping Kick
Tiger Emerges
Esoteric Flurry Striker Combo
Storm Dragon Awakening x3
Violent Tiger
Lightning Whisper
Tiger Emerges
Lightning Tiger Strike
Moon Flash Kick
Sky Shattering Blow
Blast Formation
Thank you for checking out our Lost Ark Striker PvE Guide! Now you should be ready to get the most out of your class and progress through the endgame in Lost Ark. We'll keep this page constantly updated, should any changes happen.