Last Updated:

Wed Jun 08 2022
Reading Time:

3 min
How to Create a Workshop in V Rising
What is a Workshop in V Rising
In V Rising you can build various types of rooms for specific structures. These rooms will give you bonuses for those structures. These bonuses include things like reduced time to refine and reduced resources needed to refine. A workshop will provide you with those bonuses when utilizing workshop equipment placed within your workshop room. To get started you will need to unlock Workshop Flooring in V Rising.
How to Unlock the Workshop Floor
To unlock the workshop flooring you will need to defeat a level 27 boss, Grayson the Armourer. When you defeat him you will unlock the ability to craft the Workshop flooring. You will unlock 2 different styles, Five-Finger Workboards, and Long Boards. There is no difference between them other than visual differences. Either choice will work for your workshop room.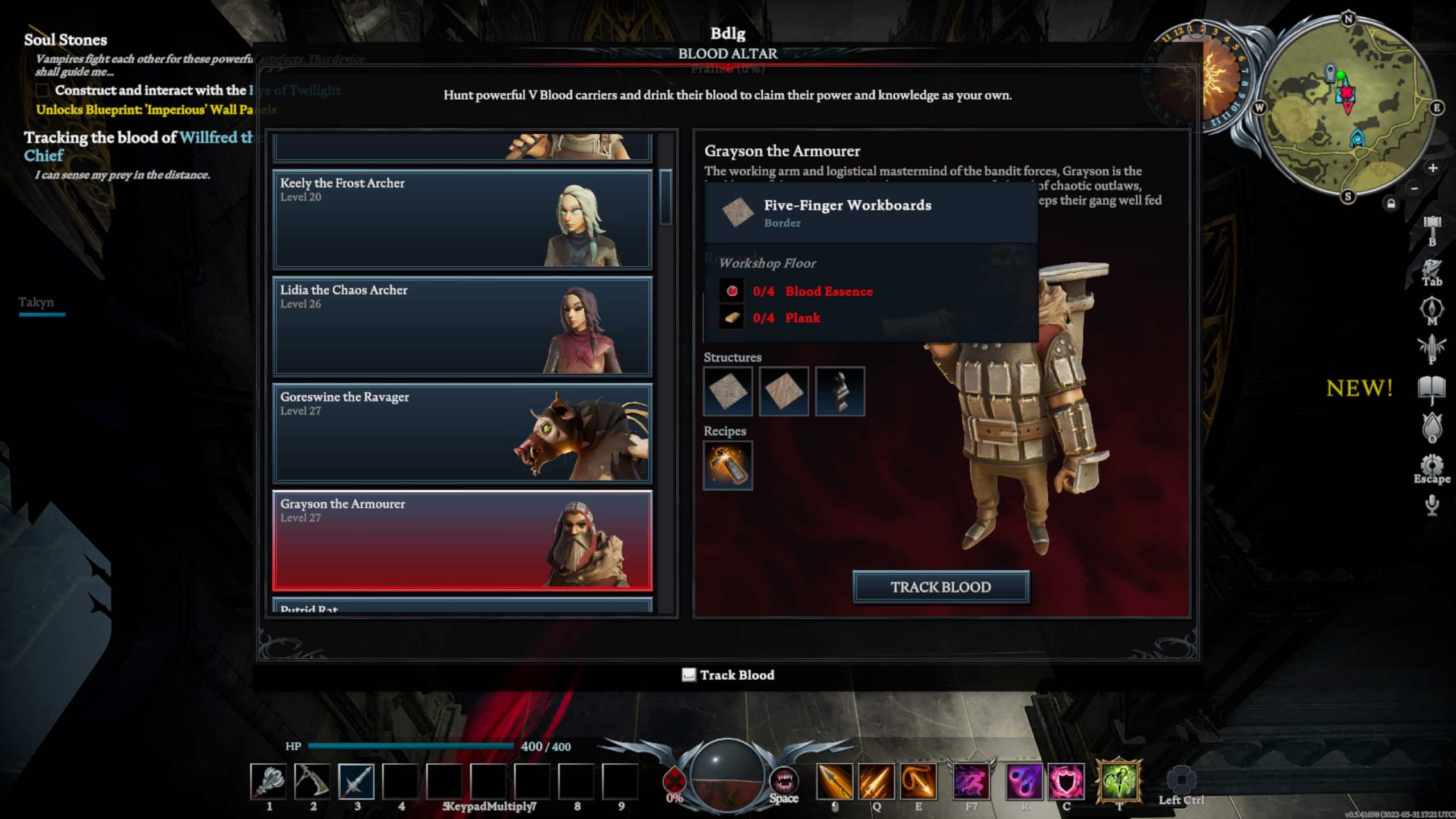 How to Build Your Workshop
After you have unlocked the Workshop flooring you can then enclose a room in your castle to begin constructing your workshop room. You will want an enclosed room in order to receive the "In Confined Castle Room" bonus. Then, place down the floor. To place down you floor you will need to press the default key of "B" to bring up the build menu. Then navigate to castle, floors, workshop floor. Each tile will cost you 4 blood essence and 4 planks. By enclosing the room and laying down the flooring you will receive two bonuses. You will receive the "In Confined Castle Room" and "Has Matching Floor" bonuses.
The Confined Room bonus will decrease the crafting and refining time by 25%. The Matching Floor bonus will decrease your cost of resources by 25%. This is very important because it will take you much time and less raw material to convert into useable crafting material. For example, the amount of resources needed to craft a wooden plank will be decreased to 15 lumber for one plank versus 20 lumber for one plank without the bonus.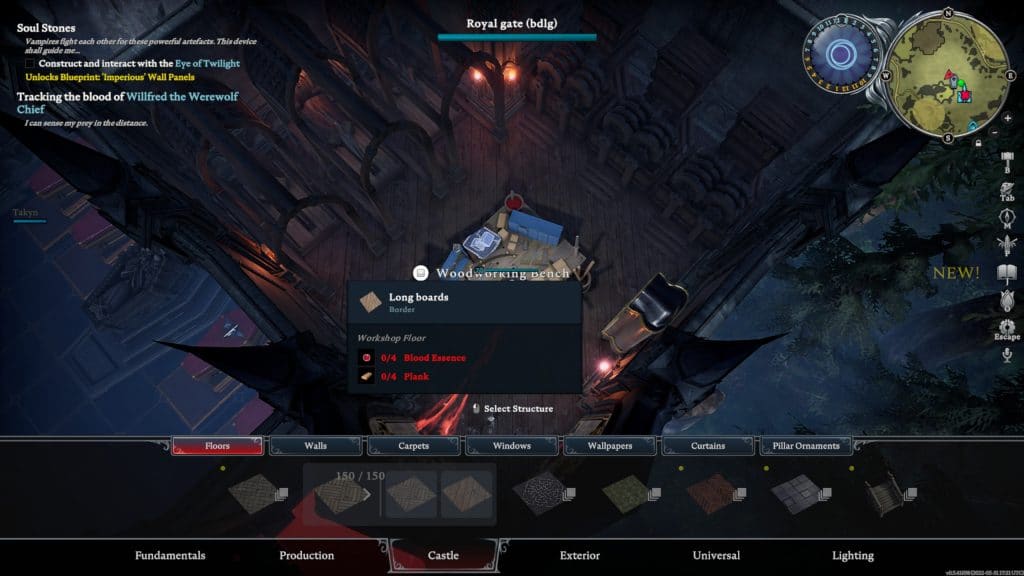 All Structures that can be Used in a Workshop in V Rising
The Workshop room can give bonuses to the Woodworking Bench, Sawmill, and Grinder.
| Icon | Item Name | Description |
| --- | --- | --- |
| | Woodworking Bench | Used for crafting Crossbows, such as the Iron Crossbow. |
| | Sawmill | Used for creating Planks and Reinforced Planks |
| | Grinder | Used for creating Stone Bricks and Grave Dust. |