Last Updated:

Tue May 24 2022
Reading Time:

2 min
How to Salvage Items in V Rising
How to Salvage
During your time playing V Rising you will begin to accumulate items that you no longer need. The game does have a salvage mechanic, and this guide will teach you how to salvage items in V Rising. This will help you alleviate the unnecessary items and turn those into other materials that you can use.
This is not a mechanic that you will have access to right away. You will need to craft the Devourer Chest first. In order to craft the chest you will need to defeat a certain boss, Lydia the Archer. She is a level 20 boss located in Farbane Woods. You must first construct a Blood Altar so that you can begin tracking down bosses in the game so you can locate Lydia.
Once you find and defeat Lydia you will receive the ability to craft the Devourer Chest. To craft the chest you will need 12 planks and 6 copper ingots. Once you have gathered the necessary materials you will then utilize the building menu "B" in your castle to craft the chest. The chest is located under the Production tab and then the Refinement tab.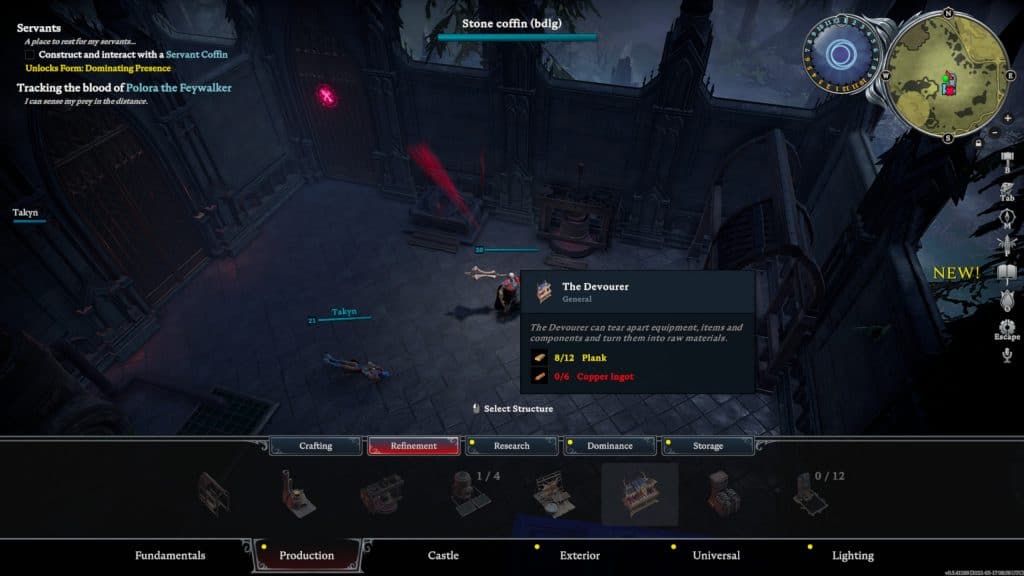 After you have crafted the Devourer Chest you can then place it down in your castle. You can then interact with the chest and place any unwanted item in the chest in order to salvage that item into other usable materials.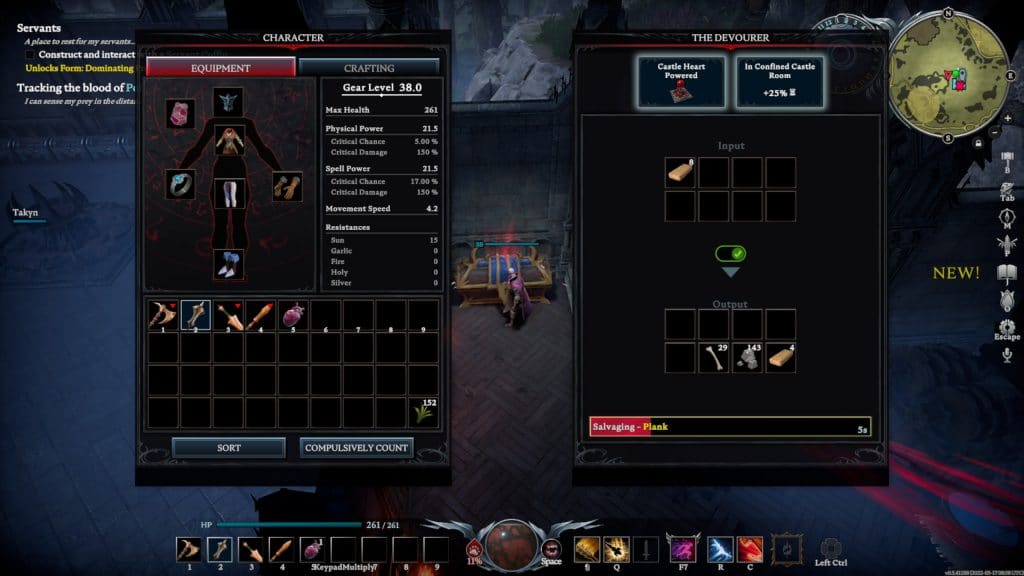 In order to find other useful items and abilities in the game be sure to check out our Complete V Rising Boss List, Rewards, and Locations guide.
Video