Last Updated:

Tue Mar 28 2023
Reading Time:

3 min
Lost Ark World Tree Leaves Guide
Greetings adventurer and welcome to our Lost Ark World Tree Leaves guide. We will certainly guide you through everything you need to know about the World Tree Leaves, from collecting them to obtaining your rewards.
What Are Lost Ark World Tree Leaves
Lost Ark World Tree Leaves are collectibles you can obtain while gathering with your Trade Skills. Every one of your Trade Skills, Foraging, Logging, Mining, Hunting, Fishing, and Excavating will have a chance to reward you with a World Tree Leave, so make sure you make use of them all!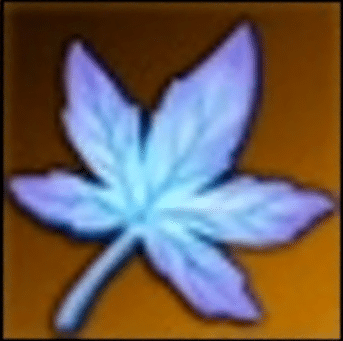 Obtaining World Tree Leaves
Straightaway your first World Tree Leave will come from completing the quest [Guide] Collecting Collectibles for Fun. In addition to finishing this quest, it unlocks the ability to start obtaining the World Tree Leaves. So make sure you complete this quest sooner than later if you are planning to collect them all.
Once you can start collecting them, it is just a matter of *RNG while using your Trade Skills. The Korean community spent many months determining if location plays a role in obtaining them, but all tests lead to the fact that it is purely random. Meaning to collect them all you just need to grind away on your trade skills until you get them all.
* World Tree Leaves are unobtainable while at your Stronghold, so make sure you are out in the world when trying to collect them.
Surprisingly there are a total of 61 World Tree Leaves and Each Trade Skill has 10 different ones that are part of collecting them. Meaning, once you have 10 from Logging, you will no longer obtain anymore from Logging. Also, if you are ever unsure, make sure to check out the World Tree Leave collectibles UI (Shown below) to track your progress.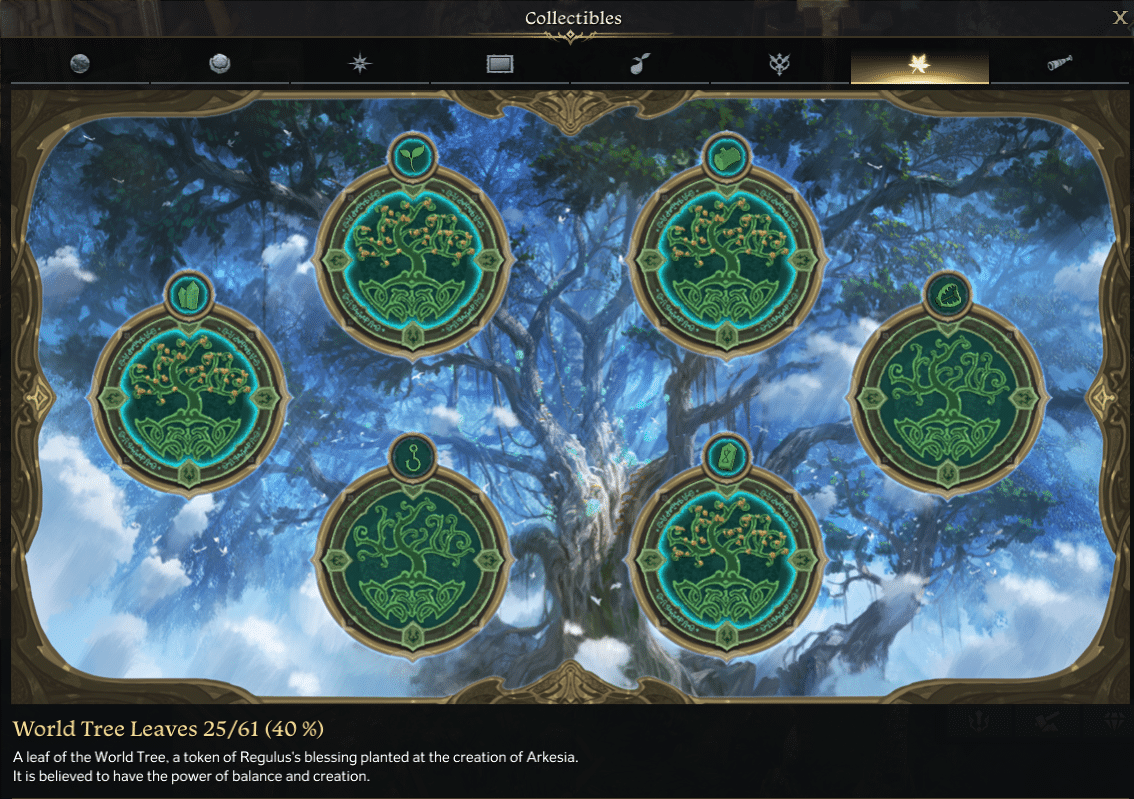 Rewards for Collecting World Leaves
As with all collectibles in Lost Ark, there are without a doubt rewards for collecting them. In general the nice thing about the rewards is that you can earn the Faint Ore Charm and the upgrade materials for it. Additionally, the charm is a Special Equipment that boosts your Trade Skills stats.
So head to any major city and look for the World Tree Leaf Icon and talk to the NPC at the location to get your rewards. Doing so will open the rewards UI and enables you to pick-up your rewards.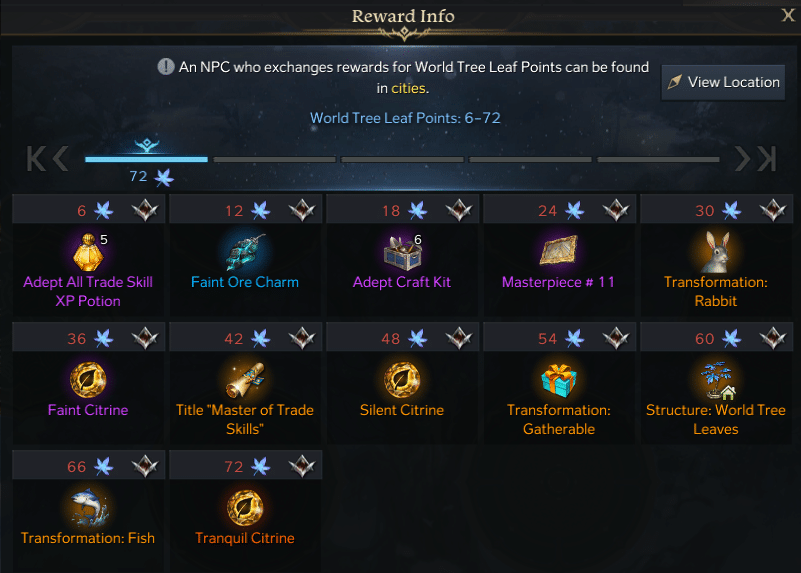 | Leaves Required | Item Reward | Short Description |
| --- | --- | --- |
| 6 | (5x) Adept All Trade Skill XP Potion | Rewards XP to all Trade Skills |
| 12 | Faint Ore Charm | Special Equipment for Trade Skills |
| 18 | (6x) Adept Craft Kit | Materials for Trade Skill Tools |
| 24 | Masterpiece # 11 | Collectable |
| 30 | Transformation: Rabbit | Cosmetic / Toy |
| 36 | Faint Citrine | Upgrade Material for Ore Charm |
| 42 | Title "Master of Trade Skillls" | Title |
| 48 | Silent Citrine | Upgrade Material for Ore Charm |
| 54 | Transformation: Gatherable | Cosmetic / Toy |
| 60 | Structure: World Tree Leaves | Stronghold Structure |
| 66 | Transformation: Fish | Cosmetic / Toy |
| 72 | Tranquil Citrine | Upgrade Material for Ore Charm |
In conclusion, that's all for our Lost Ark World Tree Leaves Guide. You now have all the tools you need to push your Trade Skills even further with this collectible. Also, feel free to join our Studio Loot Discord and talk with us!