Last Updated:

Tue Jul 11 2023
Reading Time:

4 min
New World Legendary Weapon Quests
Introduction
Each weapon in the game (except greatsword) has a "Legendary Weapon Quest" associated with the weapon (See below for list of weapons and the quest to obtain them). These quests do not actually reward legendary weapons, but in earlier iterations of the game they did so they are still widely referred to as the New World Legendary Weapon Quests.
However, if you look at these weapons you will see that Rimelash and the Last Argument are the only weapons with all 5 perk slots filled to make it truly a legendary weapon. (Attribute, Socket, Perk 1, Perk 2, and Perk 3. ) All the previous ones only have 4 perk slots filled, making them an epic weapon from when they once were legendary.
There are easier quests to complete in the game that also reward legendary weapons. In large part, the "legendary weapon quests" do not reward great gear and may not be worth investing time into. The section below lists some of the other quests you can complete that reward you with actual legendary weapons. Near the bottom of the guide you can find information on how to unlock the weapon questlines and a listing of all the weapon rewards for those quests.
Legendary Weapons
The below chart lists legendary weapons you can obtain via questing, the quest, and the quest giver. These are all 590+ gear score items, and all of the quests are located in the Brimstone Sands zone.
How to Unlock the Legendary Weapon Quests
In order to unlock the quests for these weapons, you must first do the pre-requirement quests that start with Eintou Madaki in Mountainhome. The quest you want to unlock is called Madaki's Stratagem as this is the quest that you go to obtain the weapon molds. In addition to these quests, you need to have 20 Weapon Mastery in the weapon you wish to craft or the quest will not be offered.
When you have the quest, you are tasked with gathering quest materials to have the NPC craft the weapon for you. Since these are quest materials, you can only start gathering the items once you have accepted the quest. Its also not just a simple task, expect to spend a few hours gathering all the materials. After you've gathered them all, you turn in the quest and obtain your "legendary" weapon!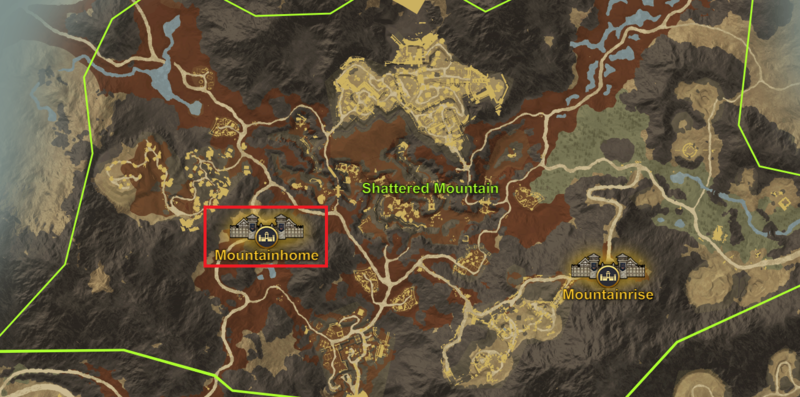 New World Legendary Weapon Quests Chart