Last Updated:

Mon Jan 16 2023
Reading Time:

4 min
Forged in Aeternum: Community Q&A Recap
Amazon Game Studios recently released the first community Q&A of the year. Below are all the note-able answers provided and subjects discussed in the video. Ranging from balance chances to potential PVP news and the future of New World in our own Forged in Aeternum: Community Q&A Recap.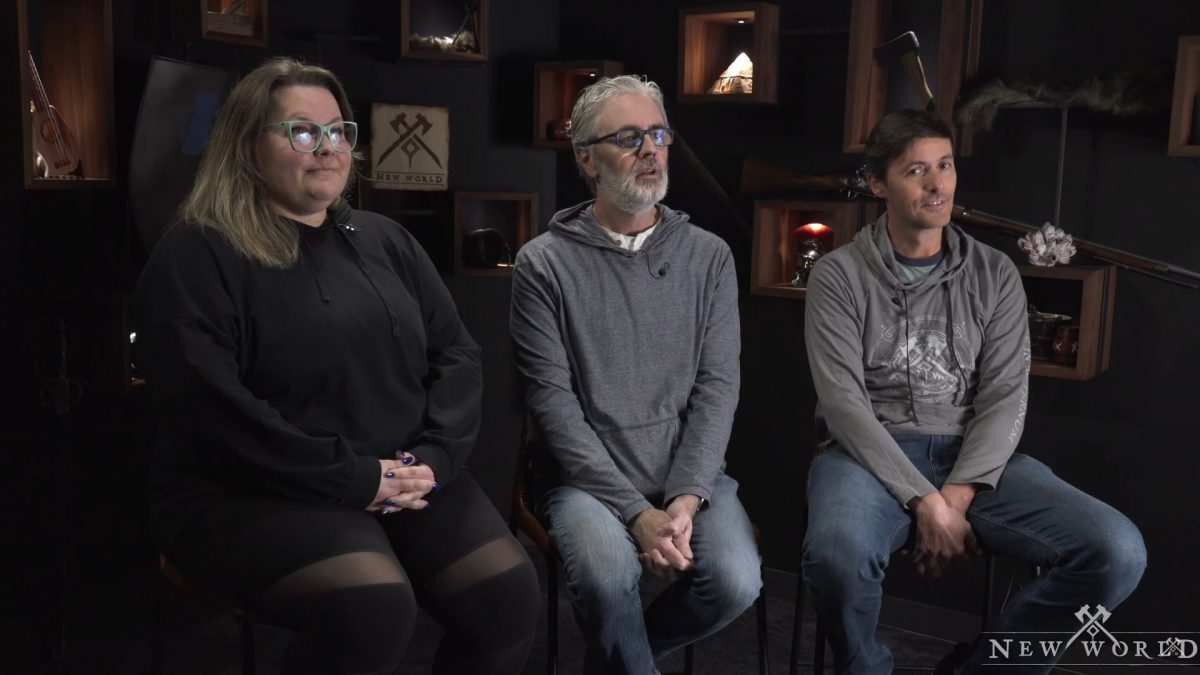 Equip Load Balance Changes
Equip load balancing was the first of many good topical questions asked relating to the future of New World. As a result of this question the developers providing us with some interesting details:
The devs are aware that Light is too strong while being too safe
Changes will be tested that turns Light armor into a risk-reward style
These changes will consist of major perks like Resilient and Shirking Fortification scaling depending on the type of armor the player is wearing (with Heavy armor receiving the most benefit)
Upcoming PTR
Due to the nature of the questions being based around balance. AGS confirmed that we will get to test all these awesome changes in a new PTR cycle in the very near future!
Allied/Enemy Ability Identification
Another very hot topic that has existed since New World's launch was touched on during the Q&A. However we now finally get to soon experience differentiating team abilities in New World!
Ability color based on ally or enemy status will be available for testing in the upcoming PTR
Internally, this change has been huge for PvP and is generally feeling great
Make sure to provide feedback!
Is The 2023 Roadmap Too PvE Centric?
A big worry within the PvP community of New World is that the most recent Roadmap seems very PvE focused. Leaving frustrations and fears of being left behind by the games progression. However that is allegedly not the case!
AGS emphasized that everything is on the Roadmap is announced and not just planned. There is a lot going on behind the scenes that just is not ready for announcement yet
The game is not just a PvE game in direction, they have a lot of conviction around supporting the PvP scene
We will receive much more specific PvP focused information next month
There would not be a surprise to see more and more PvP information over the coming months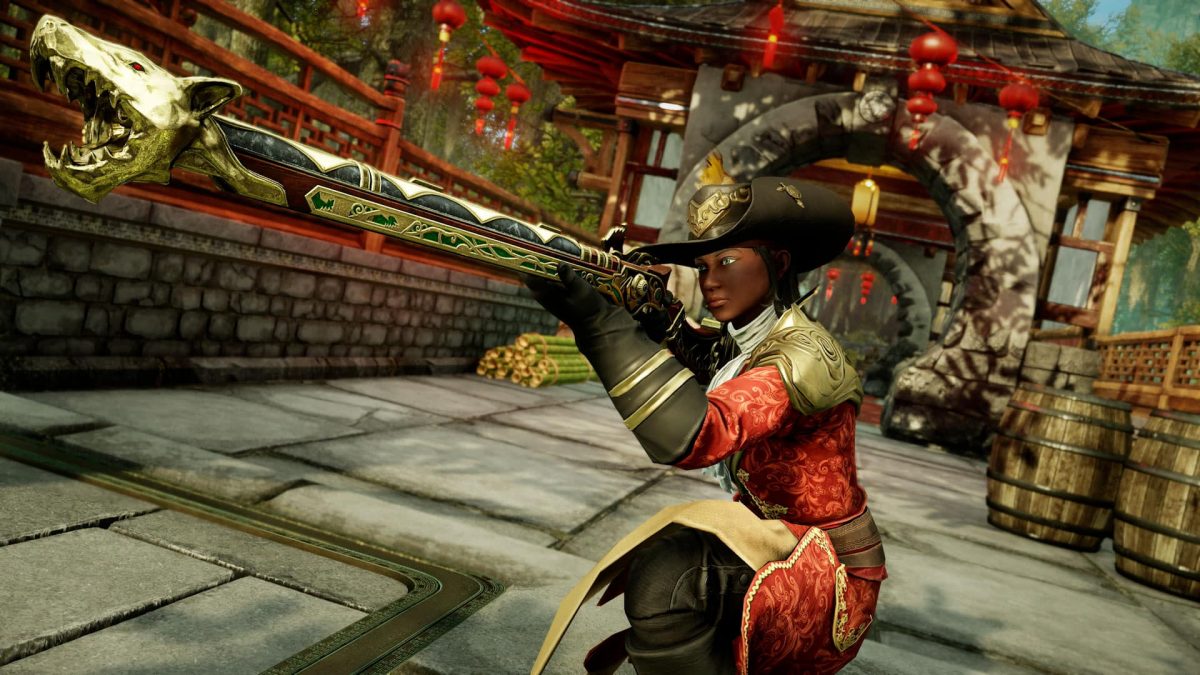 Musket Balance Changes
Firstly, this weapon is one of the most talked about weapons in New World. Namely in frustration and the balancing surrounding the Musket. However with many recent issues arising, this was a topic that needed answers.
The devs were aware that the previous nerf did not hit the mark and caused a few exploits. As a result of that they will be more careful going forward, with apologies
Due to the previous nerf being ineffective, we are going to see more drastic measures taken
Proposed changes involve the accuracy of the Musket. Requiring players to be stationary and possibly a certain amount of time aimed in to achieve normal accuracy
This change will hit the upcoming PTR
Mortal Empowerment Nerfs
Secondly, as a knock-on effect of the Musket conversation we received much needed news. That news being that Mortal Empowerment will finally see some nerfs soon. However the specifics of the nerfs were not touched on, expect to see them soon in the PTR.
Main Story Questline
One part of the Q&A touched on zone revamps. Some zones we already know will receive revamps in time – such as Weavers Fen, Brightwood and First Light.
By the end of the year AGS plan to have the entire 1-60 Tempest MSQ completed. This will bridge the recently made new player experience to the end of the base game MSQ.
Not certain it will affect all zones previously mentioned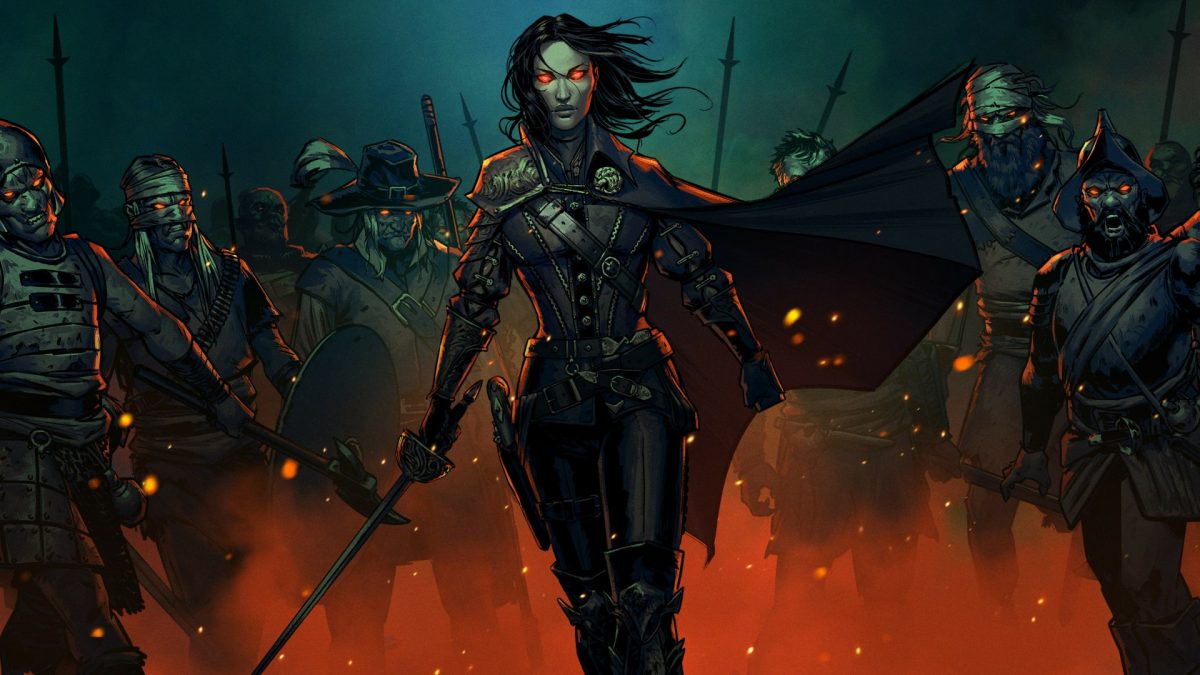 Corrupted Breaches
Corrupted Breaches in New World are a cool but often overlooked feature in the current end-game. The developers are aware of this too and offered their thoughts going forward.
AGS love the breaches still, as a result, the plan is to reduce the frequency of portals and make them more of an "event".
While there will be less, they should become more dynamic and major as events – providing much better rewards.
Rewards were not specified, only that they will be much better
PvE and PvP Cross-balancing
For a while now, it has been a noticeable struggle when it comes to balancing weapons in one part of New World, without causing issues in other parts. The devs mentioned it is a difficult problem to tackle but have several ideas in mind.
Working on making a first attempt of separating PvE and PvP balancing soon
Ranged weapons in PvE will receive bigger "Bane" perk (for example Ancient Bane) damage numbers compared to the melee counterparts
Elemental resistances from mutators will be removed, which should help Fire Staff and Ice Gauntlet users
The devs plan on leaning more into the idea of PvP only and PvE only perks and the benefits they provide
Hippos In Aeternum?
Finally, the devs were asked perhaps the most important question of all; will there be Hippos in Aeternum?
You can watch the full video here.