Last Updated:

Sun Aug 20 2023
Reading Time:

2 min
The Grand Deceiver Maras Guide
Introduction
Learn how to defeat Wayfinders Massive Mimic Boss and what you'll earn in our The Grand Deceiver Maras Guide.
RECOMMENDED POWER LEVEL 2052
The Grand Deceiver Maras Drops
The Grand Deceiver Maras Walkthrough
Maras Mimics – Maras leaves the Arena and Spawns in mimics for players to open. Some will explode while others will attack!

This happens at 75%, 50%, and 25% of Maras' Health

Devour – Red beam Cone Attack that pulls players to Maras.
The Hunt consists of 2 main Phases. When Maras is in the arena and when he spawns his mimics.
While Maras is in the Arena, DPS Maras until around 75% while watching out for Devour.
Maras Mimics
During this Phase, players should run around the arena first, touching all of the Mimics. If you get close enough, the Exploding Mimics should automatically start to detonate. Once you set one off, make sure to dodge out of the AOE damage area.
Now that you have singled out the Explosive Mimics, go around and open up the Other Mimcs. These Mimics will either be Deceivers OR Maras. You can open these one at a time or multiple. Once you open the Maras Chest, the other Chests will respawn.
AGAIN, this will happen at 75%, 50%, and 25% Health. On the Final Phase, DPS Maras and complete the fight!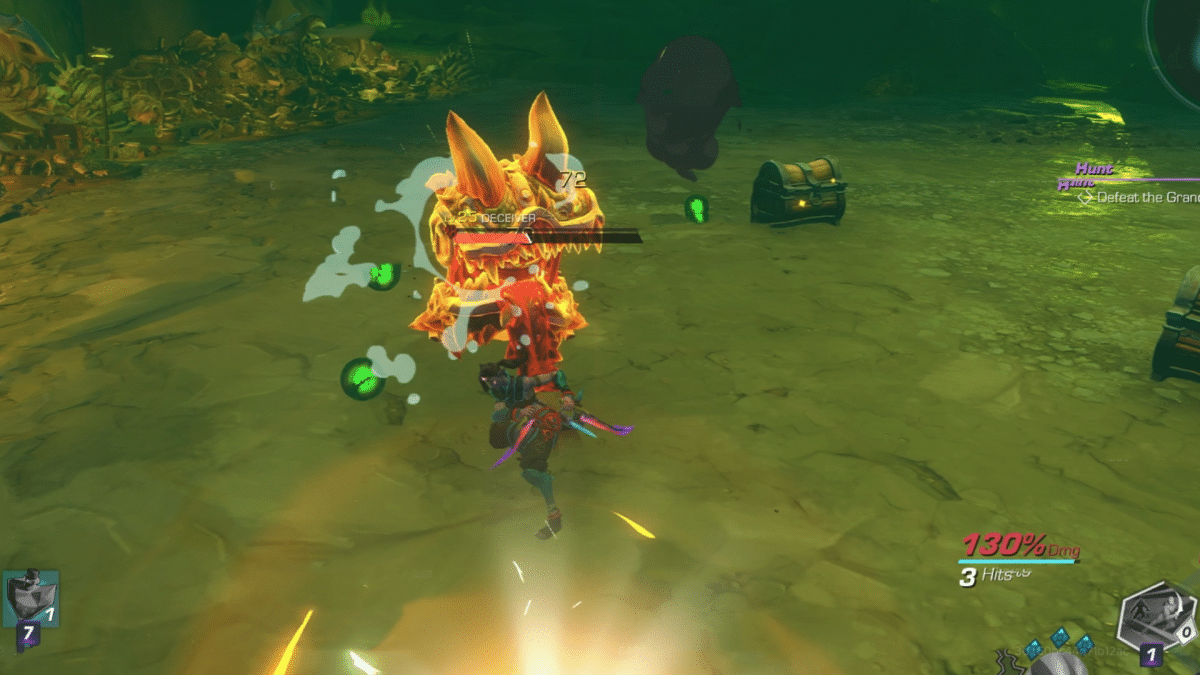 Conclusion
That concludes our Grand Deceiver Maras Hunt Guide. For more Hunt Guides, be sure to check out our Wayfinder home page.