Last Updated:

Tue Aug 22 2023
Reading Time:

3 min
How to Craft Weapons in Wayfinder
Introduction
This guide will teach you how to craft weapons in Wayfinder. Weapons are an essential part of your progression in the game. In order to obtain a different weapon you will need to craft it. Any Wayfinder can equip any weapon in the game, but all weapons have to be leveled up individually.
The level maximum for weapons is 30. You can check out our Weapon Mastery Guide and Weapon System guide for more information about how weapons function.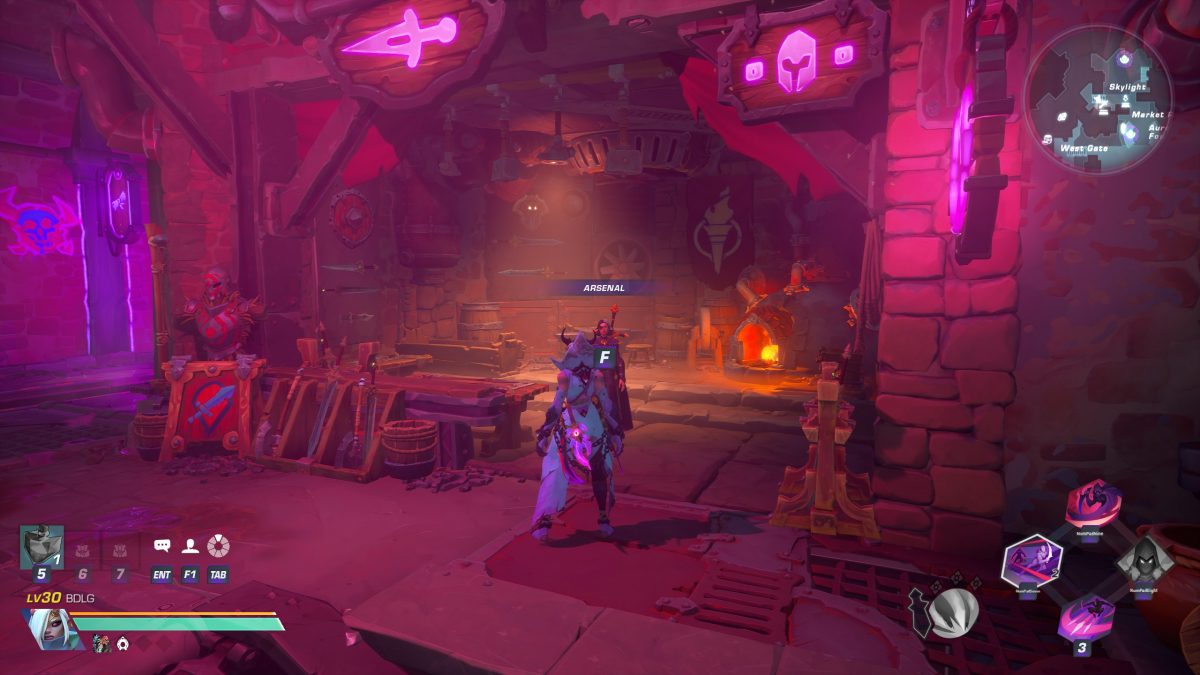 How to Craft Weapons in Wayfinder
In order to craft a weapon you will need to make your way to Arsenal in Skylight. Once there interact with her and select Weapon Crafting.
From here you will see the list of weapons that are available to craft. To craft a weapon you will need to acquire several components. These consist of the following:
Form
Spirit
Shell
Essence
Gold (Amount Varies)
You can craft the Form, Spirit, and Shell at Arsenal. Each of these components will require a variation of materials. You can see a list of materials by clicking on one of them, and can see where to acquire those materials by pressing the default key of "F". This will take you to the ingredient details page.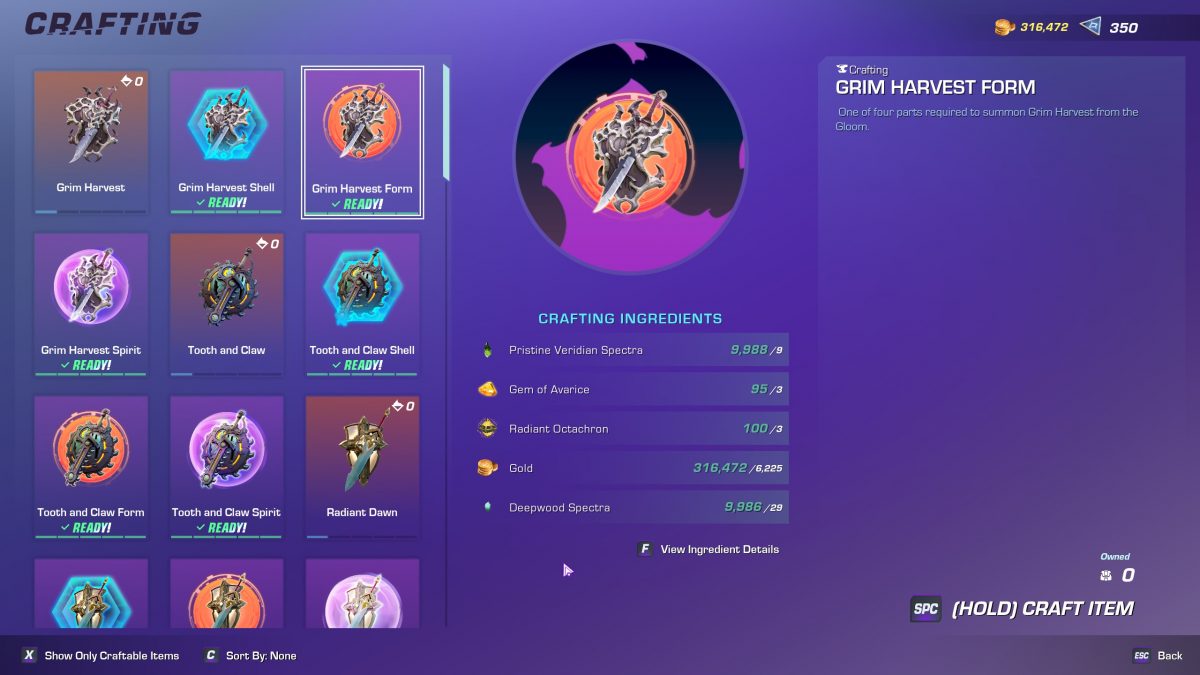 The Essence can not be crafted. It is a component that must be farmed from a particular boss. For example, to craft the Grim Harvest you must collect the Grim Harvest Essence. The only way to acquire the Grim Harvest Essence is to defeat the Storm Twins for a chance at getting the drop.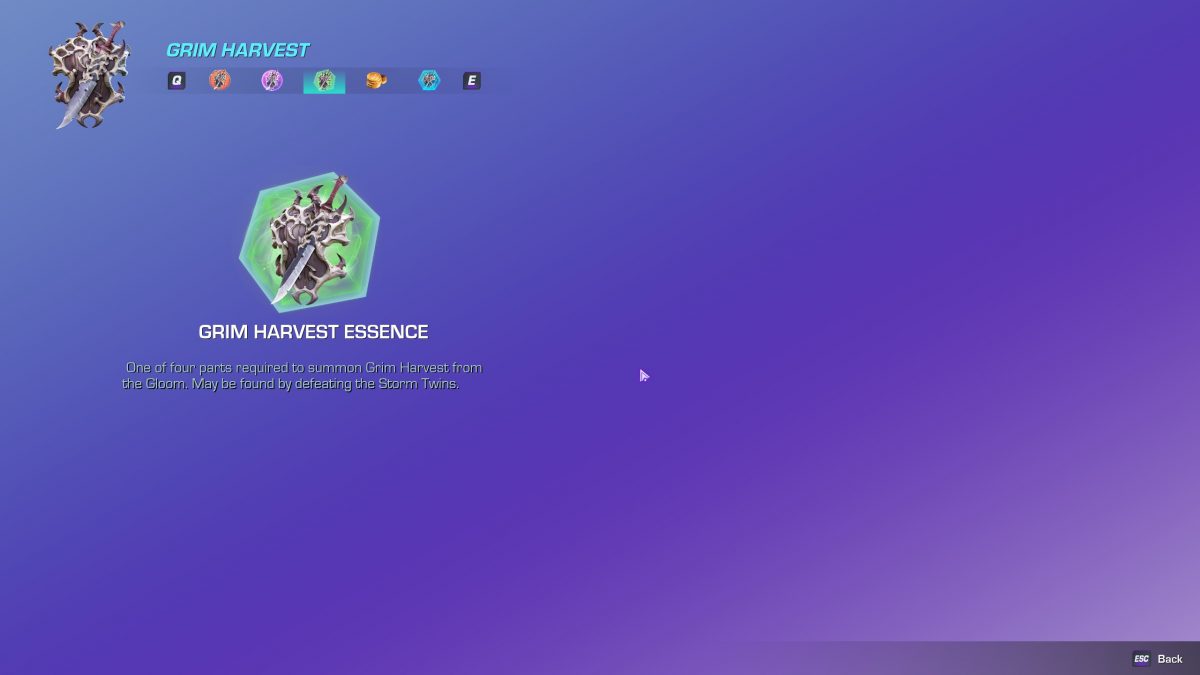 Every weapon in the game follows the same pattern. You must gather all the materials to craft the Shell, Form, and Spirit. The Essence of the weapon you're trying to obtain must be farmed from the applicable boss.
Weapon Crafting Recipes
Most weapons in Wayfinder require you to gather items all over the gmae in order to craft them. Below is a link to each weapons Crafting Recipe and the items you'll need to craft them:
Dagger Crafting Recipes
Rifle Crafting Recipes
Sword and Shield Crafting Recipes
Two-Handed Weapon Recipes