Last Updated:

Fri Apr 14 2023
Reading Time:

2 min
Wayfinder Beta & Early Access Dates
One of the Wayfinder developers, SOLIDAge, recently posted some news regarding the next Wayfinder Beta and Early access in the official Wayfinder Discord.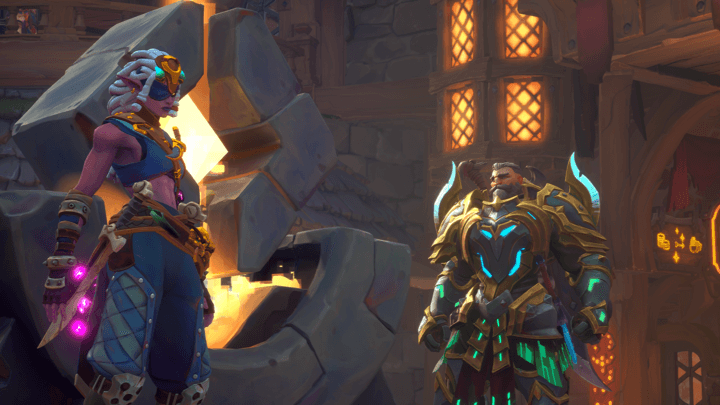 Wayfinder Beta & Early Access
The post announced that the new Beta date has been pushed back until May the 10th, 2023. The explanation for the delay is as follows:
"It's simple; We need more time to polish and implement new systems and features beta players have helped us prioritize. This also means there is a cascading effect that Early Access will now be in Summer 2023. The feedback and results of this next beta will help us shape the new Early Access plan, and once we have a date, we will share it."
"The feedback we have received thus far has been phenomenal and invaluable. We've already made tons of changes to core systems as well as added brand new systems to the game that YOU the players have asked for. We're excited to be building the game alongside you. We know you are disappointed to not get to play in April but we're making this delay as it's what is best for the game and long term success of Wayfinder. We will have another announcement closer to May 10th with a full rundown of what's changed in beta, what the community has helped us prioritize, closed beta specifics and more. Stay tuned!"
The beta was initially slated for April of 2023 with the early access expected in May. The delay of the beta also unfortunately means a delay for early access until summer of 2023. We also received some news regarding the Founder's packs in the post.
Founder's Packs
SOLIDAge stated that one of the most frequent things they hear is "I want info on Founder's Packs."
He went on to say they definitely hear the excitement, but unfortunately they can not pre-sell founder's packs due to Steam rules on early access games. Therefore, a full rundown of Founder's pack content and prices will be revealed closer to early access.
He also stated that they plan on offering these packs throughout the entire life of Early Access. You will also be able to upgrade your pack throughout that duration as well.
SOLIDAge was also so kind to leave us with a tease:
"Oh and ONE MORE THING… I can't just post without some kind of tease right? They have many stories to tell… but who are they?! Stay tuned!"